VIRTUAL JURY OF MUSICA ORBIS PRAGUE FESTIVAL 2021:
Dr. Michael A. Mitchell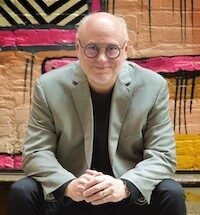 Michael A. Mitchell is a Professor of Music at Oakland University in Rochester, Michigan where he serves as Director of Choral Activities while conducting the Oakland Chorale, the University Chorus, and the Symphony Chorus. In addition, Mitchell supervises the graduate program in choral conducting and teaches choral literature and conducting as well as a popular summer course on the history of rock music.
In 2019, Dr Mitchell was appointed the third Artistic Director of the prestigious Detroit Concert Choir, a group that has won Choir of the World at the Llangollen International Eisteddfod. Since 2005, Dr Mitchell has been associated with the Academic Choir Ivan Goran Kovacic in Zagreb, Croatia as Resident Guest Conductor.  For nine concert seasons, he served as Artistic Director and Conductor of the Detroit based Cantata Academy Chorale, leading that group on three acclaimed European concert tours and multiple performances with the Detroit Chamber Winds and Strings. He has led the Oakland University Chorale on state, regional, national and international concert tours.
Because of his reputation as a dynamic, energetic conductor and teacher, Dr Mitchell has conducted honour choirs and led choral festivals across the US and has been invited to perform over 250 guest clinics with individual choirs over the course of his career.
Dr Mitchell is a member of The American Choral Directors Association and currently serves that organization as Past President for the state of Michigan. He is also a member of the American Music Center, The College Music Society, The Michigan School Vocal Music Association, and Phi Mu Alpha Sinfonia. 
Mgr. Cenek Svoboda, Ph. D.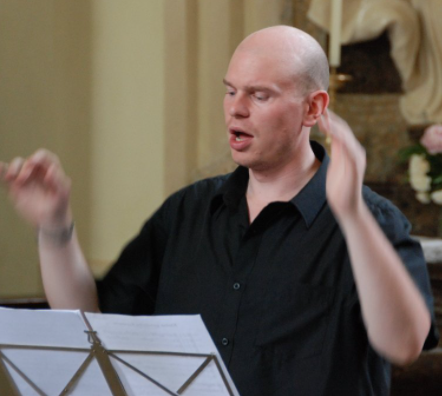 Cenek Svoboda studied choral conducting at the Pedagogical Faculty of Charles University. As a choral conductor, he has won several awards at national and international choir and choral conducting competitions. In 2005 he won a national award from the Union of Czech Choirs, "Junior Choirmaster", and between 2003 and 2007 he won many awards with Cum decore at important international festivals (Praga cantat 2004, Jihlava 2005, IFAS 2006, Bratislava 2007). With the same choir, he has put on several important works of world choral repertoire, including Johann Sebastian Bach's motets, Vespro della Beata Vergine by Claudio Monteverdi, Felix Mendelssohn's psal­ms, the cycle of cantatas Membra Jesu Nostri by Dieterich Buxterhude, and other works.
Besides being a choral conductor, Svoboda is also a solo singer (he has been studying with Svatava Šubrtová). In recent years he has been a professional ensemble singer and a soloist in leading domestic and international vocal early music ensembles (Collegium Vocale 1704, Doulce Mémoire, Collegium Marianum, Musica Florea, Ensemble Inégal and others). Since 2011 he has been co-operating with Dresden Kammerchor.
Since 2013, Čeněk Svoboda studies and teaches graduate students at Charles University in Prague. He teaches music history and works on his dissertation on authentic interpretation of early vocal music. He also prepares programs for Czech Radio 3 – Vltava, writes reviews on CD recordings and reports for the magazine Harmonie.
Mgr. art. Janka Rychla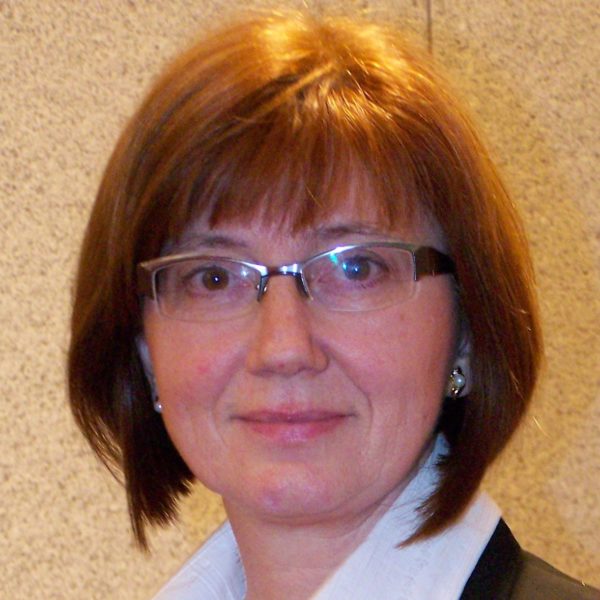 Janka Rychlá graduated from the piano at the Žilina Conservatoire and from conducting at the Academy of Performing Arts in Bratislava. She also attended a six-month scholarship stay in Paris (1983–4), where she studied polyphony under Philippe Caillard and completed a conducting course taught by the world-renowned choirmaster Eric Ericson.
After earning her degree she was engaged as the choirmistress and art director of the Child and Youth Choir of Slovak Radio in Bratislava (1984–2003), with which she presented Slovak culture at concerts, festivals, and competitions both at home and abroad (France, Spain, German, Portugal, Austria, Italy). She was also active as the repetiteur (1985–6) and choirmistress (1989–90) of the Slovak Philharmonic Choir and collaborated with a number of vocal ensembles in Slovakia and abroad. In July 2003 and 2004 she served as choirmistress at the European Academy of Choral Singing in the French Pyrenees.
She is the conductor and art director of the Pressburg Singers since 2004; she regularly performs with the ensemble on concert stages, at festivals and competitions throughout Europe (Croatia, Austria, Italy, Switzerland, Poland, Czech Republic, Slovakia). She is a juror of international choir contests (Jihlava International Choral Festival, etc.). In 2012 she was the art director of the Prievidza Sings International Choral Festival. She served as the chairlady for Slovakia at the International Young Choir Festival Summa Cum Laude in Vienna for four years.
In May 2013 she rehearsed and conducted the world premiere of the children's opera OASIS by Tsippy Fleischer in English (direction: Pavel Smolík, choreography: Elena Záhoráková, set and costume design: Lucie Šedivá).
Artistic Director: Mgr. Jaroslav Brych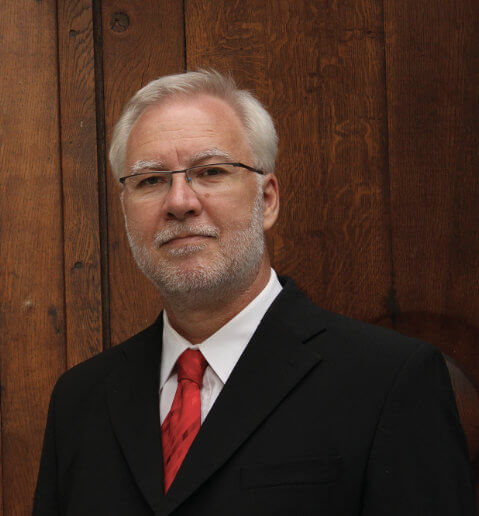 Jaroslav Brych (1964) served as the chief conductor of the Prague Philharmonic Choir between 1996 and 2004. His journey to this prestigious post began in Pardubice where, in addition to studying the French horn at the local academy of music, he devoted himself to conducting a children's choir. He continued his musical studies at the Prague Academy of Performing Arts with a focus on orchestral conducting; he was a student of Václav Neumann as well as Josef Veselka, his famous predecessor at the head of the Prague Philharmonic Choir. Jaroslav Brych also attended many of the master courses led by Helmuth Rilling in Stuttgart.
From 1984 to 1997 he functioned as the choirmaster of the Charles University Choral Ensemble, from 1987 to 1994 he was the Chief Conductor of the Czech Army Symphony Orchestra, and from 1992 to 1993 he conducted the Opera Mozart Company in Prague. He was appointed the second choirmaster of the Prague Philharmonic Choir in 1994, served as its principal choirmaster in the years 1996–2005, and then conducted the Prague Chamber Choir from 2006 to 2012.
Jaroslav Brych currently heads the Foerster Chamber Choral Association; he works with the Prague Philharmonic Choir, the Kühn Choir of Prague, the Prague Symphony Orchestra, the Czech Chamber Philharmonic Orchestra Pardubice and other Czech orchestras. In addition to his orchestral and choral conducting commitments, he teaches at the Prague Academy of Music, the Jaroslav Ježek Conservatory in Prague and the Pardubice Conservatoire.
---
TRADITIONAL SUMMER FESTIVAL 2022 – EXPECTED JURY
Mgr. et Mgr. Marek Valasek, Ph. D.

graduated from the Music Faculty of the Academy of Performing Arts in conducting. At the Faculty of Education of Charles University in Prague he specialized in music education and choral conducting. At the Týn School in Prague, he studied church choir direction. During his studies, he started conducting in the Municipal Theatre in Ústí nad Labem and between 2002 and 2006 he also worked as a choirmaster at the Prague State Opera where, in addition to his regular choirmaster job, he conducted Leoncavallo's opera La Bohéme. Since autumn 2015, he returned to the choirmaster's position at the State Opera again.
At the Young Stage Festival 2002, he was awarded the 1st prize in the conductors' competition for the concert with the Prague Chamber Philharmonic Orchestra. Within the frame of the Prague Spring music festival 2005, he carried out the Czech premiere of the full-length oratorio Ecce Homo by Jan Hanuš; in November 2005 he recorded Hanuš's 1st symphony with the Czech Radio Symphonic Orchestra. In 2006, he was a guest conductor in Vilnius, Lithuania, and in Kyoto, Japan. He regularly works with the Philharmonic Orchestra of Hradec Králové and is often invited to lead choirmaster courses and to chair choral competition juries. In 2013, he was awarded the prestigious Ferdinand Vach professional prize by the Czech Music Foundation and the Association of Choral Conductors of the Music Scholars and Performers Association.
Marek Valášek is the principal organist of the Capuchin order in Hradčany, Prague; he teaches at the Prague Conservatory (department of music theory) and also conducts all the conservatory choirs. Since 2002, he has been teaching at the Department of Music Education of the Charles University in Prague and he has worked as the head of the Choral conducting Department since 2011.
PhDr. Lubos Hana, Ph.D.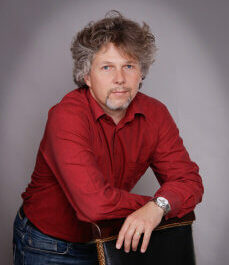 Lubos Hana is aprofessor at the University of J. E. Purkyně in Ústí nad Labem. During his university studies, he specialized in choir directing, music theory and pedagogy.
Besides teaching, he has also served as the director of NONA Chamber Choir since 2002, a group of choristers chosen from the students of the University of J. E. Purkyně. Outside of the school grounds, he directs a mixed adult choir, Ventilky Jirkov. Both of the abovementioned choirs have won numerous prizes at international festivals (Malta International Choir Competition, Festival of Songs Olomouc, IFAS Pardubice, Internationaler Chorwettbewerb Austria etc.).
Luboš Hána is often invited to lecture at workshops and courses (Bohemia Cantat, Franco-German Forum for Young Artists in Bayreuth) and is a member of many choir festival juries.
In 2007 Luboš Hána founded Jirkovský Písňovar, an international choir competition focused on popular and jazz choir music.
MAG. Jürgen Partaj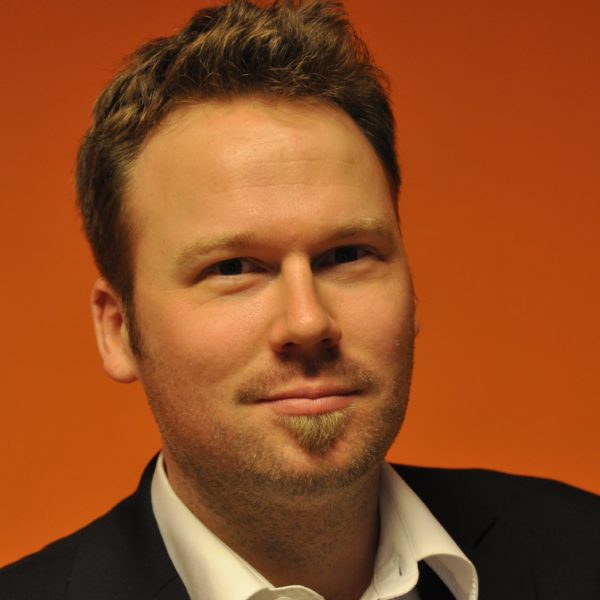 Jürgen Partaj was born in Vienna into a family of music enthusiasts and came into early contact with the Austrian choral and music scene. Initially, he was active purely in the field of classical music in solo Violin but his concert activity gradually shifted towards crossover. He had the opportunity to work with outstanding musicians such as Glen Hansard, Elina Garanca, Annette Dasch and Julian Rachlin, and with choral conductors such as Erwin Ortner, Robert Page and Simon Carrington. Jürgen Partaj graduated in law with a focus on arts law and founded a music agency in 2000 that specialized in international orchestral and choral tour management and founded the "Summa Cum Laude International Youth Music Festival" in 2007 together with the Association Via Musica – a festival for youth choirs and youth orchestras from all over the world. As intendant and artistic director till 2017, he annually created over 200 music events in Hungary, Czech Republic, Germany, Italy, Slovenia, Croatia and Austria. With the establishment and the artistic direction of the youth choir "Neue Wiener Stimmen" in 2010 Jürgen Partaj was able to make a lasting impression in his hometown. Despite its short existence, the Neue Wiener Stimmen was elected as "Choir of the Year 2016" by the Chorforum Wien. Jürgen Partaj was nominated for cultural manager of the year in the German-speaking countries in 2013. He works with the Austrian Composers Society and teaches at the University of Music and Performing Arts Vienna.
Since 2019 Jürgen Partaj is Permanent Chairman of the Jury of the three Florence Music Festivals. In  November 2019 Jürgen Partaj became the Director of the "Wiener Hofmusikkapelle" (Vienna Imperial Court Music Ensemble) – a music institution since 1498 which now consists of the Vienna Boys Choir, members of the Vienna Philharmonic Orchestra and the Vienna State Opera men's choir, the Choralschola, renowned organists and conductors.
David Slater, M. A.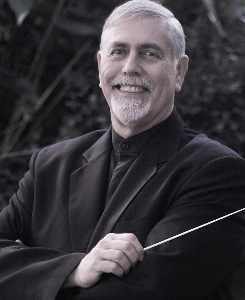 is an Australian composer, conductor and music educator.
His compositions have received numerous awards and were twice short-listed for Australia's richest composition prize. His work encompasses many genres from concert hall to TV, film and advertising, and includes solo, chamber, choral and orchestral music. He receives regular commissions and his work is performed throughout Australia and the world.
Mr Slater is an experienced conductor with an extensive repertoire spanning from the Baroque to the present day. He has conducted student and professional orchestras and choirs in several countries, and many seasons of musical theatre. He founded and directed a number of award-winning ensembles which include contemporary music groups, orchestras, choirs, youth orchestras and musical theatre companies. Since 2016 he has worked with choirs and orchestras from Austria, China, England, Estonia, Hong Kong, Hungary, Ireland, Japan, Poland, Russia, Spain, Taiwan and the USA, as well as in Australia.
He is a regular guest at international music festivals, where he sits on international juries, conducts masterclasses and gives lectures. His regular schedule includes engagements in Austria, Italy and Slovakia, with notable events in Germany, Latvia and Russia, among others. Mr Slater has over 35 years' experience as a music educator and lecturer. He is passionate about the role of music in society and in education and has promoted the creation, study and performance of great music throughout his career. He has been a consultant on music curriculum and final year examiner in three Australian states.
He has won many major awards for composition, conducting and services to music in the community, including the Symphony Australia Prize, the National Award of the Orchestras of Australia Network and Australia Day awards for services to music in the community. He has published articles on music and music education and is Australia's representative to the World Choir Council.