Jürgen Partaj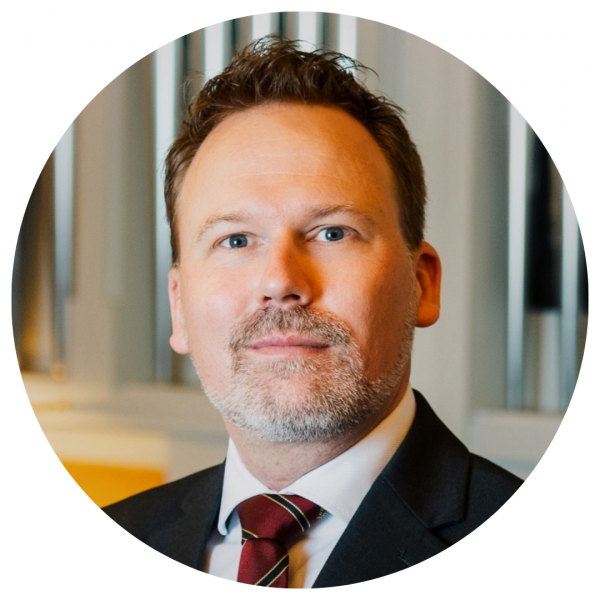 Jürgen Partaj was born in Vienna into a family of music enthusiasts and came into early contact with the Austrian choral and music scene. Initially, he was active purely in the field of classical music in solo Violin but his concert activity gradually shifted towards crossover. He had the opportunity to work with outstanding musicians such as Glen Hansard, Elina Garanca, Annette Dasch and Julian Rachlin, and with choral conductors such as Erwin Ortner, Robert Page and Simon Carrington. Jürgen Partaj graduated in law with a focus on arts law and founded a music agency in 2000 that specialized in international orchestral and choral tour management and founded the "Summa Cum Laude International Youth Music Festival" in 2007 together with the Association Via Musica – a festival for youth choirs and youth orchestras from all over the world. As intendant and artistic director till 2017, he annually created over 200 music events in Hungary, Czech Republic, Germany, Italy, Slovenia, Croatia and Austria. He was nominated for cultural manager of the year in the German-speaking countries in 2013. From 2019  till 2022 Jürgen Partaj was Permanent Chairman of the Jury of the three Florence Music Festivals. With the establishment and the artistic direction of the youth choir "Neue Wiener Stimmen" in 2010 Jürgen Partaj was able to make a lasting impression in his hometown. Despite its short existence, the Neue Wiener Stimmen was elected as "Choir of the Year 2016" by the Chorforum Wien.
In November 2019 Jürgen Partaj became the Director of the "Wiener Hofmusikkapelle" (Vienna Imperial Court Music Ensemble) – a music institution since 1498 which now consists of the Vienna Boys Choir, members of the Vienna Philharmonic Orchestra and the Vienna State Opera men's choir, the Choralschola, renowned organists and conductors. He works with the Austrian Composers Society and teaches at the University of Music and Performing Arts Vienna.
Josef Surovík

Josef Surovík graduated from the Church Conservatory in Kroměříž. For several years he worked as a choirmaster at the Bohuslav Martinů Philharmonic Orchestra in Zlín. In 1998, he founded the children's choir Cantica Zlín, whose graduates formed the Cantica Laetitia choir in 2004, which he led until 2022. Currently, he also directs other choirs (the national choir Moraviachor and Sonet Vsetín and the Czech Choirmaster's Choir). With his choirs he has won top awards in national and international competitions. He is often invited as a lecturer of choirmaster courses and a judge in national and international choir competitions in the Czech Republic and abroad. He has actively participated in courses at the Academy of Performing Arts in Prague (organ – Martin Sander, Susan Landale; choirmaster – Helmut Frank), choirmaster training at the Hochschule der musik Dresden with a focus on the interpretation of Johann Sebastian Bach cantatas (Helmut Riling) and conducting vocal-instrumental works focused on High Romanticism (Prof. Helmuth Rademann). During his tenure, he received the Union of Choirs Award – Choirmaster – Junior (2009), the Award for Exemplary Work with Youth Choir at FSU Jihlava (2012), the Mayor of Zlín Award (2014) and the Ferdinand Vach Award (2019). One of his projects was the Children's Opera Zlín (2011-2016), with which he performed, for example, the opera B. Britten's The Little Chimney Sweeper or Václav Trojan's Beetles. Jiří Teml's The Devil and Káči. He is an accompanist and conductor at the Municipal Theatre Zlín.
Elżbieta Wtorkowska

Elżbieta Wtorkowska is a Professor of Music and the rector at the Feliks Nowowiejski Academy of Music in Bydgoszczy. She is also a vocal consultant for the chorus of "Opera Nova" in Bydgoszcz, a lecturer at the Postgraduate Choirmaster and Voice Production Training Programme, and has been a lecturer at the Studies for Conductors of Polonia Choirs in Koszalin since 1992. She is a member of the Artistic Council of the Society "Wspólnota Polska." Wtorkowska has given lectures and conducted master classes in voice and choral workshops in various countries, including Belarus, Ukraine, Lithuania, the Czech Republic, the United States, and Great Britain.
Since 1981, she has led the "Canzona" Girls' Choir in Murowana Goślina, Poland, and since 2001, the Female Choir "Canzona-Absolwent." Wtorkowska also serves as artistic and subject support for the Boys Chamber Choir "Canzona." She is the initiator and director of the International Choral Festival of Rev. Edmund Szymański in Murowana Goślina (2007-2018).
Additionally, she has taught vocal workshops for various types of choirs in Poland and abroad and has been a guest lecturer at numerous seminars for vocalists, speech therapists, teachers, and choir conductors.