Competing choirs
Competing choirs must perform one a capella piece.
The length of the competing program is limited to 15 minutes of total time (including performance, entering, and leaving the stage)
The Jury will issue an official certificate based on the final results of the choir.
Piece composed by Czech or choir´s national composer will be an appreciated addition to the repertoire
Non-competing choirs
There are no restrictions on repertoire or age.
General Conditions of Musica Orbis Prague Festival 2022
The festival is open to amateur choirs only. The conductor may be a professional musician.
The registration fee must be paid upon registration.
Full scores of the competing program must be sent to the organizer by the end of the registration period together with the exact order of the performed pieces.
All choirs will submit a short recording or Youtube link not older than 2 years together with their registration.
Each choir will have a 10-minute soundcheck at the competition venue.
Participants are not allowed to use any sound equipment, all repertoire must be performed acoustically.
A piano will be available for all choirs to use for both soundcheck and performance.
All participants, who wish to sing during the mass in St. Vitus's Cathedral, must choose one sacred piece of their repertoire and have it approved by the organizers.
Choirs are responsible for their own transportation at their own expense.
All choirs* are required to book one of the offered price packages.
*Local choirs (from the Czech Republic and Slovakia) may contact the organizers for special arrangements. info@musicaorbis.com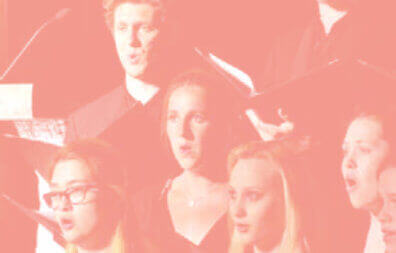 CATEGORIES – PRAGUE FESTIVAL 2022
COMPETITION CATEGORIES:
Category A – Unrestricted repertoire
Category B – Sacred music

Category C – Folklore
C1 – Children's Choirs (up to 16 years of age*)
C2 – Adult Choirs
Category D – Non-competitive
D1 – Children's Choirs (up to 16 years of age*)
D2 – Adult Choirs