DISCLAIMER:
DUE TO CURRENT PUBLIC HEALTH CONCERN
REGISTRATION DEADLINE MOVED TO JUNE 1ST, 2020
Dear Musicians from around the world,
Thank you all for your ongoing support and interest in Musica Orbis Prague Festival, particularly in these difficult times for music and the performing arts in general.
We remain optimistic that, despite the current very challenging environment, our Festival will be able to take place on 16th-20th July, and we will be able to bring Prague alive with music again. Once the present difficult times are safely behind us, we believe that cheerful music making with friends old and new will be a more essential activity than ever!
To put any potential doubts you may have to rest, in case the current public health concerns persist and do not allow our Festival to happen, we guarantee to return all registration fees and payments made towards your participation at the Festival.
We hope all of you are staying safe and, though you may be confined to your own home, are continuing to rehearse and practise – so that we can all restart the music season with vigour and newly acquired skills ?
Lots of love from Prague in the Heart of Europe ❤
Lucie, Nadia, Barbora, Eva, Tamara and Marie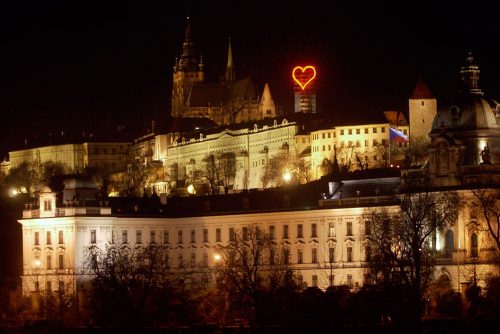 Choir enthusiasts, orchestras, and bands from all over the world are coming to Prague, one of the most alluring cities in the world, to show off their talents, set new standards and to share their passion for music with others!
Musica Orbis Choir Festival offers both competitive programmes and multiple performance opportunities.
July 16th to 20th, 2020 – the date when music from various corners of the world will enliven Prague music halls and concert venues. Together, we will not only add to the success of last year's festival but also to the music history of our capital city. Great composers like Antonín Dvořák, Bedřich Smetana, W.A.Mozart or Ludwig van Beethoven, were all immensely inspired by Prague!
What can we look forward to?
Official welcome by Prague representatives and the festival director
Opening concert in the historical part of town
Competition performances in front of an international jury (see jury)
Choral and orchestral workshops with prominent music professionals
Festival concerts at stunning Prague venues and surrounding areas
Musical participation in holy mass at St.Vitus Cathedral
Dinner river cruise
Sightseeing
Join us at the Musica Orbis festival and show us your talent during 4 wonderful days in Prague!
Get inspired, perform, compete and meet new friends from across the globe!